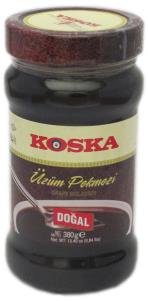 Koska Grape Molasses
(380 gram)
Brand:

Koska
Price: £4.10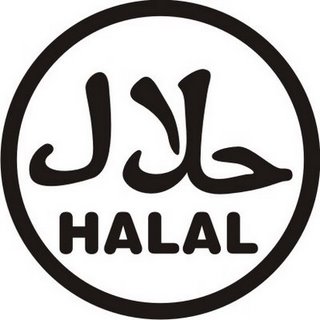 New
Koska Grape Molasses 380 gram.

Pekmez (Turkish: pekmez, from Oghuz Turkic bekmes) or dibs (Arabic) is a molasses-like syrup obtained after condensing juices of fruit must, especially grape, fig or mulberry, by boiling it with a coagulant agent. It is used as a syrup or mixed with tahini for breakfast.
Delivery will be made to the address specified by you on the choose a delivery time form or Royal Mail.At your request, our driver may carry your order into the delivery address, for example, to a particular floor in an apartment block or into your kitchen but only if: a. the driver has your permission and b. our driver believes that it is safe and practical to do as you request. We always reserve the right to deliver only to the main entrance of the delivery address.Our grocery delivery service covers most UK residential addresses with individual postcodes. Selected caravan parks, camp sites and holiday homes may be excluded, please check your postcode on the website.Delivery times will be agreed with you at the time of placing your order. Alternatively if we deliver by using Royal Mail and you place your order before 2pm, your goods will be dispatched the same day and you will get your goods the following working day.